Mounting made easy
The supm8 propulsion unit in standard configuration is easily mounted to the surf borad with slide-in fin-mount.

Slide in, secure with lock-piece and strap on the battery-box. Adapter available for mouting to FCS-type fin mount.
Feature walk through
Have a look at this clip descibing the key features of Supm8.
Control
The supm8 is controlled by the watertight remote control easily accessible on the wrist, mounted to the paddle or however suits you the best.

The remote offers a minimalist approach to surfing, "speed +", "speed -" and "on/off". The smartly controlled battery box adapts the power output to the propulsion unit depending on load, saving battery capacity and thereby maximizing the user experience.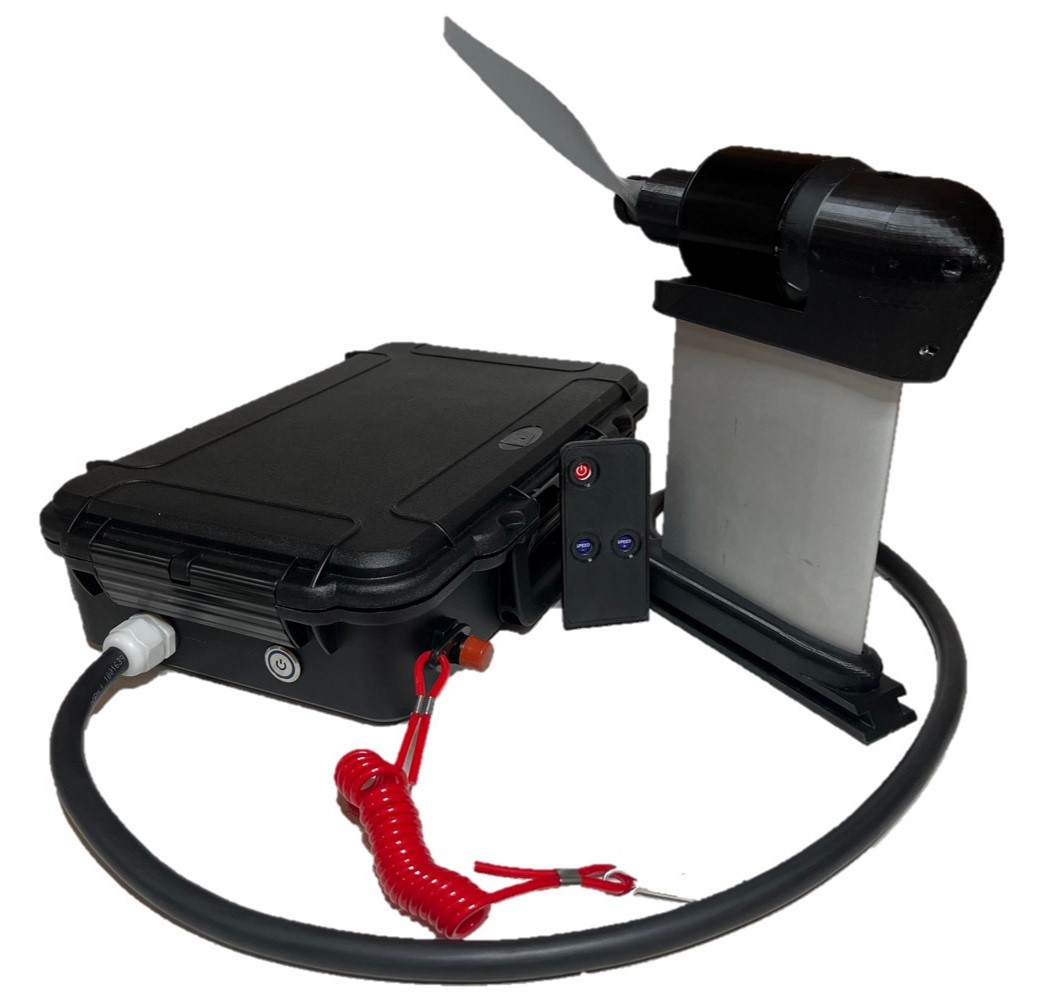 Additional information
The supm8 is offered with or without battery, allowing the user to pick a supm8 recommended battery, choose their own battery option from preferred vendor or from a supm8 recommended vendor.
The supm8 is designed to offer easy change of battery independent of battery manufacturer. The batteries are connected with standard XT90 connectors.

When placing your supm8 order three different options of battery are available:
Standard: LiPo 12000mAh >1,2h @5km/h, 30min @8km/h, 15min @10km/h
Extended: LiPo 24000mAh >2,4h @5km/h, 1h @8km/h, 30min @10km/h
Mega: LiPo 40000mAh >3,3h @5km/h, 1,6h @8km/h, 50min @10km/h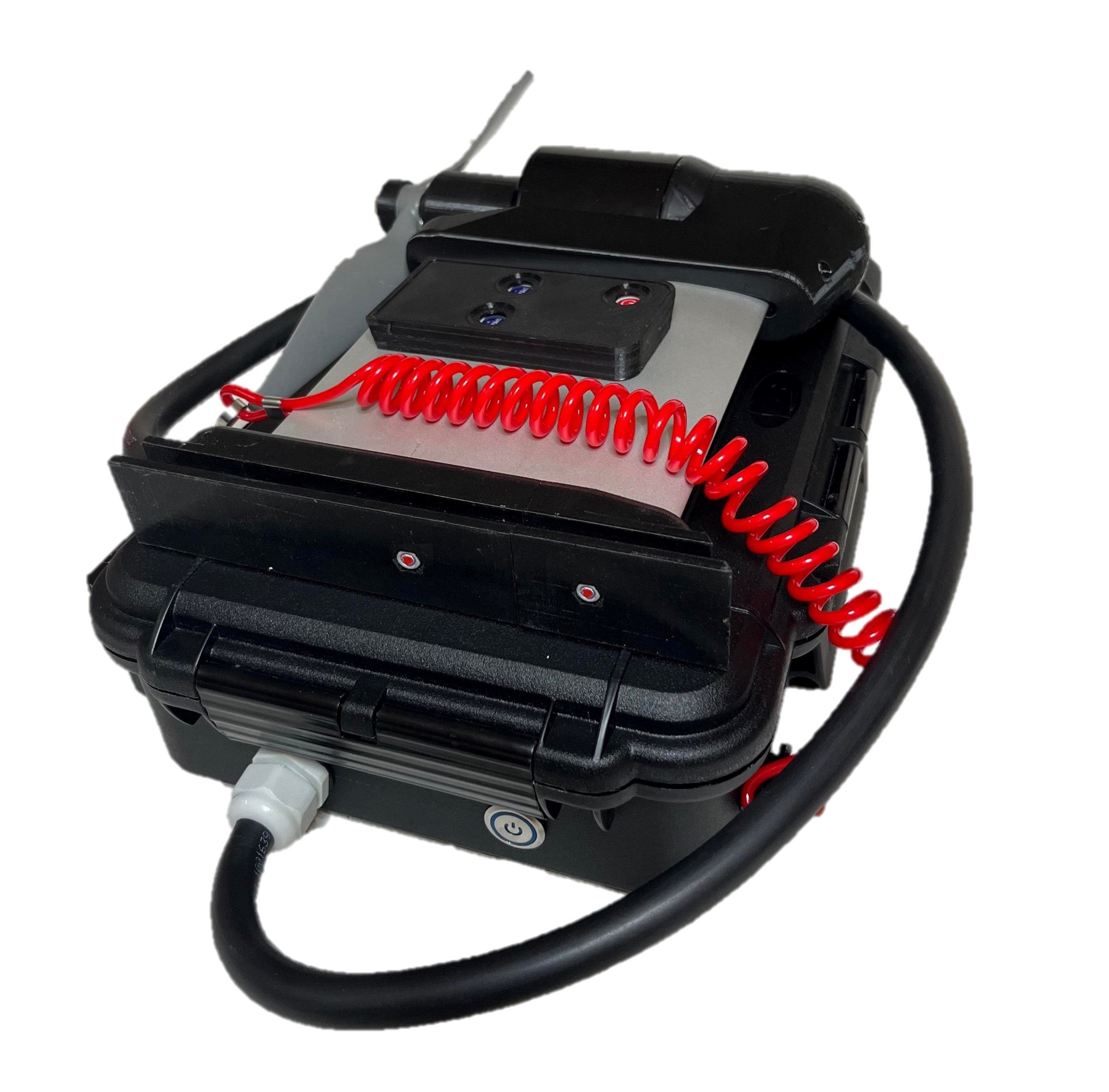 Charging
Charging solution for the supm8 is adapted depending on the configuration chosen by the user. When placing your supm8 order a standard charger can be selected. The supm8 is also offered with integrated BMS and charging port for battery options "Standard" (12000mAh) and "Extended" (20000mah).